here's a summary of what to expect with direct links to POPMUNDIAL's online radios:§
Links at the bottom of the page - as on every page on this site !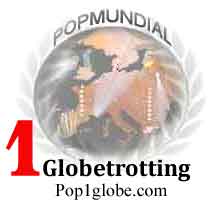 High quality professional radio online presenting the world of music, music from around the world; as our long-time friend Dana Gillespie, former first "Maria Magdalene", to star in Sir Andrew Lloyd Webber / Tim Rice's stage hit "Jesus Christ Superstar" said: " We are Globetrotting" ! She did the first ever 10 shows recorded in Vienna for our former enterprise "Radio Baden".
Therefore "Pop1 Globe" presents the folk music of the world. With regular Irish music shows aswell as music by the Beatles aso, because this is considerred "Worldmusic" in South America !
In reverse of course music from Latin and South America, where we once were based in Caracas. From Bossa Nova to music from Australia and Africa - always with a populour touch.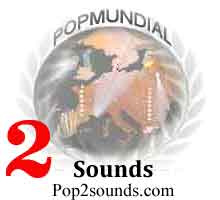 Here the greatest sounds of the world presented in an unique mix from Glenn Miller, Bert Kaempfert, James Last to the Beatles, sounds by Schiller, Enigma or Eric Clapton or The Alan Parsons Project !
The Sounds of Music you immediately are recognising !
Including a lot of instrumental music,too: Ray Conniff, Boston Pops, Herb Alpert, Stan Getz a
Also showcasing elements of our former Franco-Allemand Radio, which was on Radio 4.
Whatever sounds great in pop, rock, orchestral music, Classical Music, jazzy tunes you would listen on the beach, melodies from stage and screen, Broadway or Hollywood, aso - this is Popmundial Radio 2 with special shows at 3, 4am and 9,10pm Paris.
Thgis radio is broadcasting for London out of our German Studio 2
... is the furture playout for the unique DataBase Showuniess, which gives this website its name.
It's celebrating stars in portrait, feature productions, and presented shows in a repeat recordings non stop.
Listen again to the great moments we captured live when Duke Ellington turned 100 or at 120 recently, the last Night of the Proms moments, Glastonburry, Le Chic, plus concerts bu f.e. Simply Red or the Rollings Stones; both recorded in Cuba.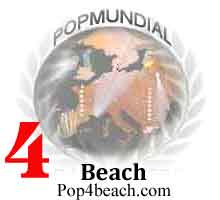 Born out of our Beach Parties, we poduced and aired live from the French Atlantic coast from 2011 onwards.... this is your soundtrack for your ozn Beach Party.
New music mostly in the direction TRANCE / DANCE, some Techno, some other styles. Sounds you may have heard, a moving memory of ours, when we were in Berlin after the wall came down. There was a now famous little club called "Kit-Kat", who was the first to path the way for this music style. Later by BBC Radio 1's "Essential Selection" and those memorable DJ's we still have on the show with nowadays tracks, carried on.
Pop for Beach also plays the classic chill out tunes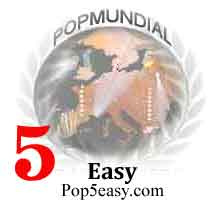 Not really presenting easy listening music, but the young listening audience formed the name to what it is today.
We - think to present - smoothing music for underneath the cushion in bed with your partner; also good to work a longside to, too !
Listen to the smooth Barry Whites, Lionel Richies, Santana's, Clapton's and other world hits.
Music for your candlelight dinner !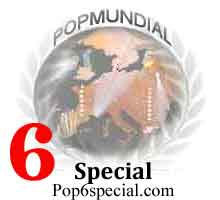 For all special events live and online ! And in case of any urgent matter: if an important personn in showbusiness dies, live concerts aso.
From Classical Music to Rock 'n Roll.
If something happens, it is live here !
For the "un-special" daily business there are two options: mostly Jazzy tunes blended with a touch of classic soul - or "From the Rock Archive".
Ideal:
Sunday to Tuesday: jazzy chill out tunes with a touch of soul
Wednesday / Thursday: Rock
Fridays: South America, Take Me Away - music from the Americas
Saturdays: specials (like music from Europe or the ESC)